The South Carolina Duct and Envelope Tightness Verifier Credential requires successful completion of two training Modules. Module I consists of a classroom or online course and Module II is a field exam that is given at various times and locations throughout the state. Both portions of the training must be taken through an approved instructor.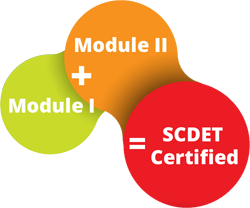 Click here for a list of approved instructors. The online course for Module I is offered in partnership with Home Energy Partners using their online curriculum and training website.  Visit the Registration Page and get started earning your SCDET Verifier Credential today.
Online Course
Module I must be completed and passed before the Module II Field Testing Portion of the Training.
Module I  Online Course

Home Energy Partners' online, on-demand training works at your pace and on your schedule. All videos and presentations are recorded by our Building Science experts utilizing years of industry experience and knowledge. Watch the videos as often as you want, as many times as you want, for maximum comprehension. Read More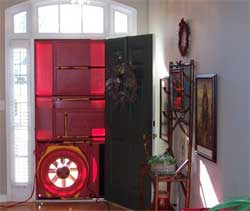 Module II – Classroom
After completing the Module I Online Course, trainees must complete the classroom portion of Module II to become SCDET certified. Module II will offer hands-on training for the equipment discussed in the Module I Online Course. Instructors for the course are certified SCDET trainers who have also spent years in crawlspaces and attics diagnosing and repairing performance issues with the help of Blower Door and Duct blasting equipment. Participants of the training will have the opportunity to get answers to the specific questions they may have about the use and operation of the different diagnostic equipment available. They will also have time to practice with the equipment before they are asked to demonstrate their ability with the tools in a real world environment. Lecture, Hands-on training, and testing will take place within an 8 hour time-frame. Successful completion of Module II will enter participants into the SCAHACC database for certified SCDET inspectors recognized by the SC Energy Office and the Homebuilders Association of SC.
**Registration for Module II will be sent to each online course trainee upon completion of the Module I Online Course.  Continue to monitor the list of Approved Instructors for additional course dates.**